Oct 11
4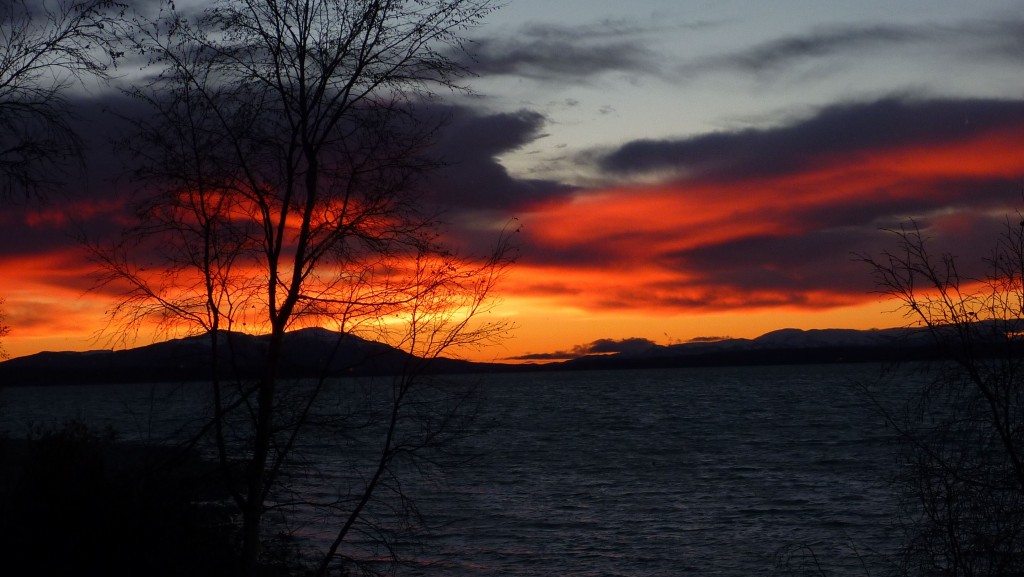 As soon as you are around something for a long period of time, you begin to get accustomed to it, and thus begin to lose the wonder and awe that you may have felt at the beginning. Well that is what I had begun to feel after living in Alaska for several years. Although my love for the state and my joy of spending time within it never left, the amazement that I had felt had somewhat left me, since my time spent had increased and it almost became commonplace, and I definitely took it for granted. But this last year was different. It was the first time in 8 years that I had been away from Alaska in the summer time, and in Idaho for the majority of the year. It was a brand new feeling, and it was hard, but only in some ways.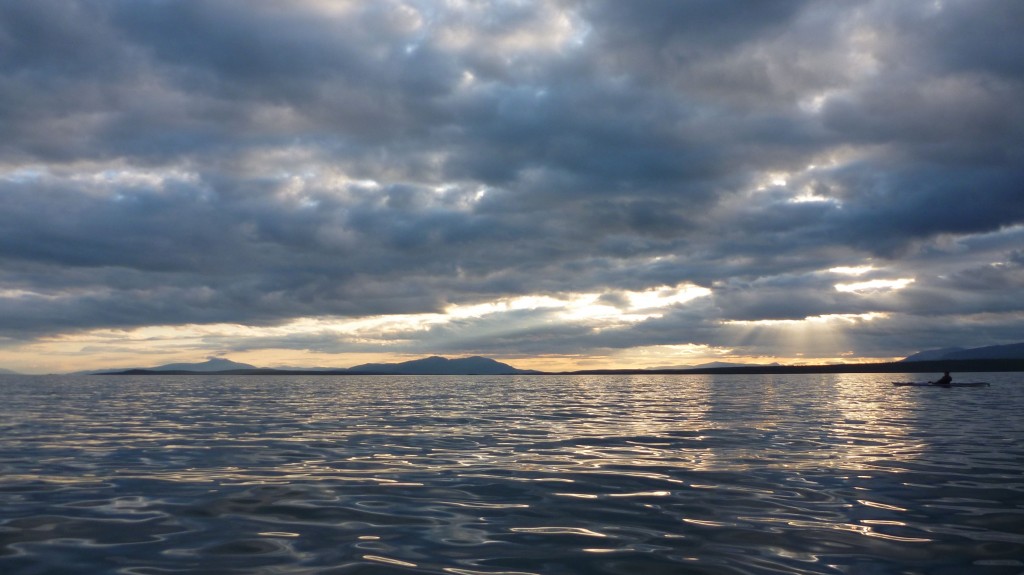 The benefits of Idaho outweighed the losses however. I got to spend a lot more time with my family. Did things with friends, and was involved at church. I got to do various summer outdoor adventures that I had not been involved in for so many years. Over all, it was almost like it was before Alaska. But not. You can never get Alaska out of your blood once you have been here, and I was no exception. I missed it a lot, and yearned to be back in the wilderness, away from all the busyness of city life and work. I actually wanted the simple life at times, even though in Alaska that involved a lot more work for water, electricity, food, transportation etc. But after spending so many years with that ingrained in my blood, it was hard to be away from it.  So needless to say, when I was on my way back to Alaska, I was really excited. It took me a while though to get my mind off of Idaho, and switched to Alaska mode, but once we arrived in Anchorage with its crisp clean air, and long shopping lists, I was back in gear.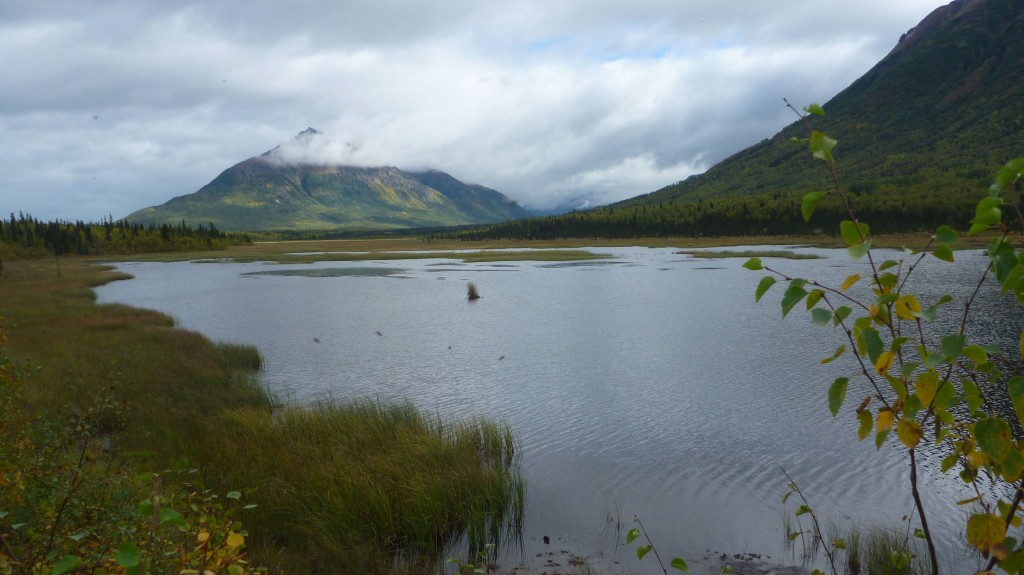 My stay in Anchorage was prolonged a bit longer due to the increasing amount of needed items, but it made for more time to get acquainted with some old and new friends, and also get some last city life things out of the way before heading to the bush. The real thrill officially arrived when I boarded that plane, and we took off heading for the mountains. It was a gorgeous day, not all that typical for Alaska, so I was extremely thankful for the blessing of good weather. The views were once again breathtaking. It felt like the first time, and like coming home, all mixed up into one great experience. We flew over the mountains filled with pure white snow, and enormous glaciers, that fed the numerous rivers and waterfalls so far below. The sun was nearly blinding us, but we did not care, it was the perfect day for entering the beauty of Lake Clark. After a quick stop in the village of Nondalton, we landed at Port Alsworth, and I stepped off the plane and soaked up the beauty and freshness all around and the familiar faces that I had missed so much.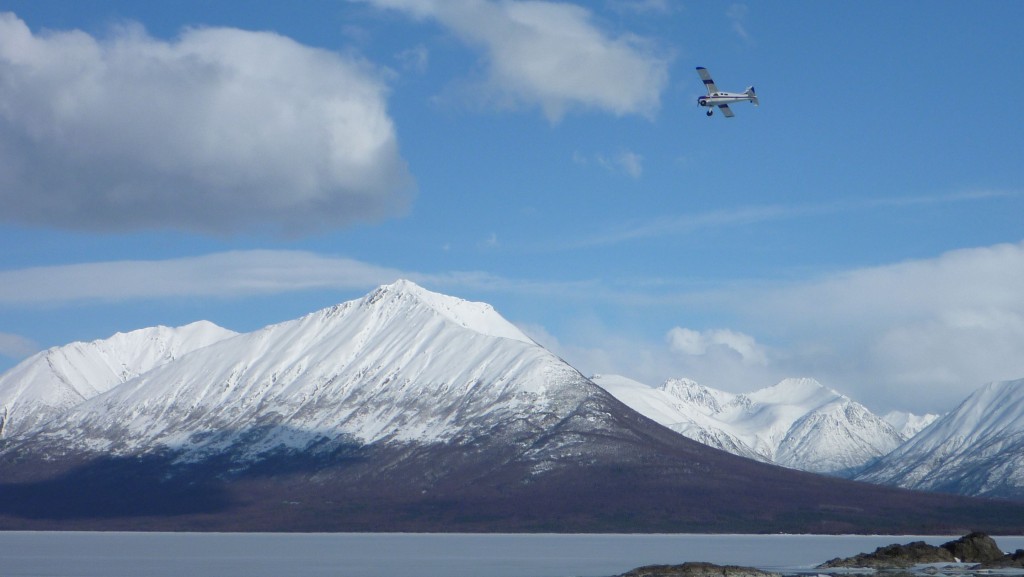 I am now writing inside of our cabin, across the lake from Port Alsworth, in the fading light of long summer days, and realizing the correlation of my renewed experience in Alaska, and what should be taking place every day in my own life. Just as my vigor and amazement of my home in Alaska had almost faded into familiarity, I can see how I have allowed my love for God, and the amazing life he has blessed me with, begin to become commonplace, and no longer full of wonder and thankfulness. I have been given so much, and He has placed upon my shoulders such a big calling that I can never just take it for granted and go on living like its no big deal. Being saved from death, given eternal life with him, and a message that brings love and hope to broken hearts is such a privilege that I should never forget nor get used to. I need to go through every day, with a renewed passion and desire to serve God, love People, and be a light. Just as I am going to change my perspective on the natural things I have, I am going to start to see every new day as a fresh one, appreciating the small things, and love God as though it is the first time, and as though I am home, all mixed up into one. (Written this summer while in Alaska).