Oct 08
19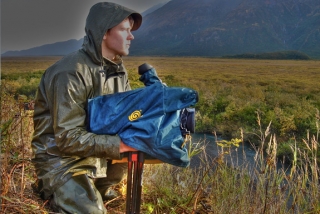 In my line of work there are many pieces of equipment that never leave my side, that are crucial elements to create an ideal trip and experience. Not that you need these items to have a great experience, but for me they are important. Some of these are old fashioned and have been proven through many years of use. Others tend to get replaced or upgraded frequently. One of these items is my Camera. I never like to be too far from my camera, for several reasons. For one I am very photogenic, and like to remember a moment or capture a special event or happening. Second I love photography, and videography. It is one of my many passions, and I cherish the chance to capture this great world of ours, to share with others, and to remember the great experiences that I have been blessed to experience. I guess you could say I have an eye for it. That being said, I really have only began taking pictures of any substantial quality when I came up to Alaska in 2003.
I purchased a 35mm camera before coming up, and before then had only taken a few pictures with other peoples cameras, or with disposable ones. Not really aware of how to take good pictures, or the quality of the photography I was producing. After spending a summer up in the North country, and being instructed by Preston Cavner and others the basics of taking pictures, I began to take those skills and apply them to every day situations, and began to enjoy photography more in more. It was quite a bit earlier in Life however that I began to take a liking to Video and editing. When I was younger My brother, our Friends and I would make videos of all sorts, good acting and bad. It didn't matter we loved doing it. From Comedy, to Action, to COPS, we tried our hands at it all. Most of our equipment was borrowed from parents or friends parents, and we even made our own sound effects and played music in the background to liven them up. The lack of proper editing equipment and computer usage limited the quality of the production, but that didn't matter, we just had fun, and did our best. All of this time and energy led to my love of video and photos, and I began incorporating that love into my job in Alaska.
After the first two years of using a film camera for my photography, and hoping the shot was just right, I bought my first digital camera. It was a Kodak, and a good little 4 mega-pixel camera. I started with 64 megabyte card, and very quickly required more memory, and more space to store them. The amount of pictures I took increased daily. From hunting trips, to social events, I was always the one called upon to take a picture, or was emailed later wanting shots from this or that. Along with the rate of pictures, the quality continued to increase, as I began experimenting with editing programs on the computer, and trying different angles and perspectives that usually get missed by others. The Kodak lasted a couple years, but as it is with all electronics and technological advances, I needed something better, and my camera was easily outdated. I began researching a camera to buy, but was quite over whelmed. The amount of cameras that are available to the modern day shopper is amazing. I was not just wanting a point and shoot, I needed something with a bit more to offer, in manual controls and quality produced. I also was not ready for the jump to a digital SLR camera, which part of me would love, but the other part of me needed portability, and light due to the excessive traveling and light weight packing my job involves.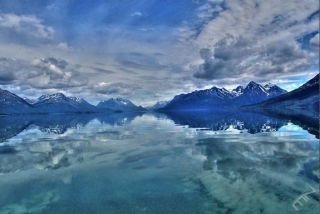 I finally settled on a Casio, Exilim, EX-Z850. Although the name in cameras was somewhat new, I was sold on several things. Battery life was phenomenal. Several people I knew had a Casio, and really liked it. It had a built in light for video at night, and had good quality video. It used the same SD cards that I was currently using in my Kodak. And it was a slim design 8 mega-pixel camera. Which really was more than I needed, but all in all it seemed to be a good buy at $300. Another source that influenced my buying was an online review site, http://www.dpreview.com , that reviews all of the latest cameras, and gives in-depth insight into every camera available. This site had many good reviews for the Casio I was interested in, so I made the purchase. I did some price comparison shopping at www.pricegrabber.com , which give a very thorough and accurate prices from all of the top sellers online, found the cheapest and well rated one, and ordered it.
I was somewhat limited in my time when researching this camera, because of the upcoming Moose season, so I maybe could have looked a bit further, but when it arrived in the mail I was pleased with my purchase. It took very good pictures, decent video, and lived up to its high battery rating. I used this camera quite heavily for about a year, with good results, until this past summer. I was on a boating trip in the north end of Lake Clark, when I unintentionally went into the water with all my gear, including my camera, which was not in a waterproof bag, and got soaked. Right away it didn't work, and I was very dis hearted. However after returning from this outing, I placed my camera inside a Ziploc bag along with a with a small amount of baking soda wrapped inside a coffee filter. I had read some where about using baking soda to pull moisture out of electronics. So I set it in the sun, and sure enough In a few days it was usable again. however a few of the buttons were not working properly, but did not hinder the general functions. So I continued to use it.
My bad luck however did not improve, and on another outing, on a fly out float trip, we were in the process of getting pictures of a huge Grayling that I had caught, when once again my camera went for a swim. It was very unfortunate, and I was not very pleased, but once again I used the plastic bag and baking soda trick and returned it to partial use again. However I ended up dunking it again on a kayaking trip, but that time it did not get completely submerged, so I was saved once again. I figured that my bad fortunes with my camera were over, but no, yet again, during the Dall Sheep season in the Brooks Range, while carrying my camera in my pocket, I ended up crushing the screen with some sharp object yet to be identified. It was just not meant to be. I continued to use the camera however, because it was equipped with a visual view finder, and enabled me to salvage it once more. Needless to say, my camera was by this time in very bad shape, but I was able to get by with that crippled one, and my old Kodak, for some time, until this spring, when I purchased another camera, which is the one I am currently using and loving very much.
The camera I settled on this time was a Panasonic, TZ5. Again I consulted http://www.dpreview.com , for info and comparisons, and also got recommendations from friends that had the same camera, but older models, all of them raved about it, so I was convinced, but I was also sold on its features once again. It has a 10x optical zoom, image stabilization, 28mm wide angle Leica lense, 3 inch screen, and wide-screen video capabilities. This time however I went through a Store, for better customer service and warranty. I went to best buy, found the camera, got a back up battery, accessories, and a 3 year warranty. I figured I would be safe then, in case of any accidental water encounters. It lasted through the spring Bear season, and into the summer, beautifully. I was very happy with its performance, especially the excellent quality video, since portability and money had prevented me from purchasing a good quality video camera. However on the same fateful river of my Casio's demise, I dropped my Panasonic into the drink, and it was shot, even though it was still in its case. I tried the old bag and soda trick once more, but it failed this time, and I was without a camera for about a month, which nearly killed me, because of my love for photography, and I had to get by with using other peoples cameras.
I had one last hope however, the warranty. I went into anchorage, on my way to The Brooks Range, to redeem my money well spent and get my camera replaced or fixed. I was informed however that the warranty covered everything except submersion in water. And that they had to send it in for evaluation, and it would take at least a week. Dis hearted I departed for the guiding season without one of my most important pieces of equipment. Thankfully all of my clients had good cameras and I was able to get pictures from all of them, so I made it through that time, but just barely. After returning to Anchorage I visited the Best Buy store, and to my joy I found that they junked my camera, due to the inability to fix it, and gave me a brand new one, right at the store. I was so happy, and thankful that I purchased the warranty. I also bought a waterproof case for the camera from a great online camera and technology resource, www.bhphoto.com , so that I will no longer have the problem of letting my camera go swimming.
to be continued, Video Camera tips, Tricks and Reviews…