Oct 12
27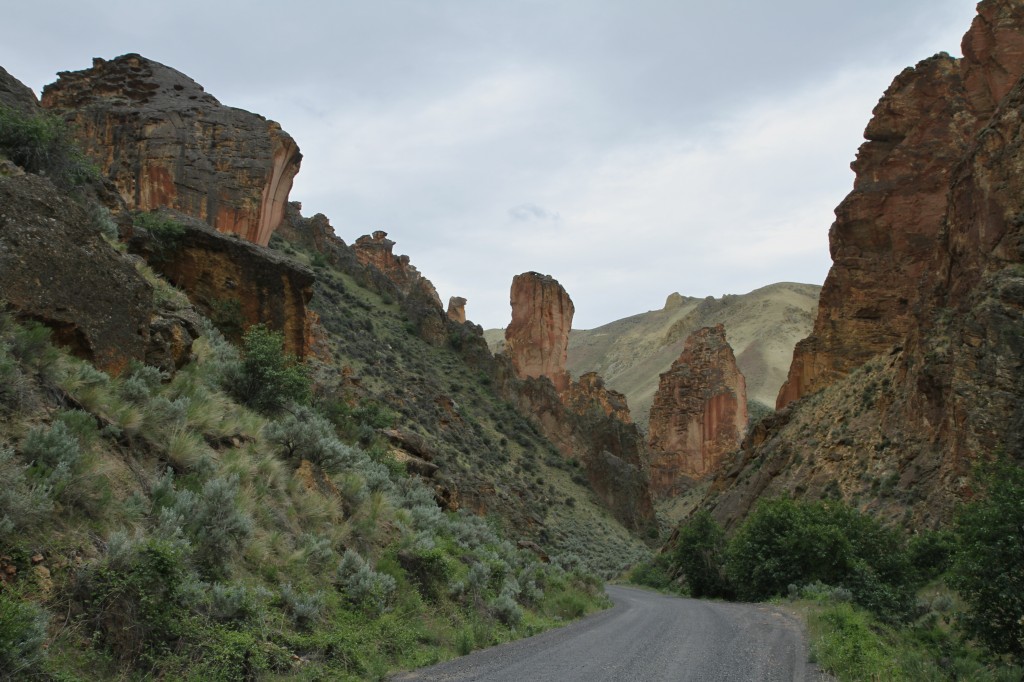 Like a planet from a distant solar system, the multi colored spires rose up on all sides of us. There was no one else, just our truck, bouncing along the dusty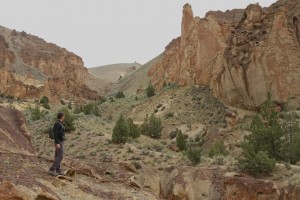 gravel road, in the bottom of the canyon that seemed to grow bigger with every turn. The air was still, in the cool afternoon, with scents of the local flora and fauna that dominated the small amount of ground that was not covered in rock sculptures. These rock sculptures, swirled with red, orange, and black, resembled those found in Moab, but this was not Utah, this was Leslie Gulch, Oregon. A place that was not that far from the place I grew up in, but it was unknown to me.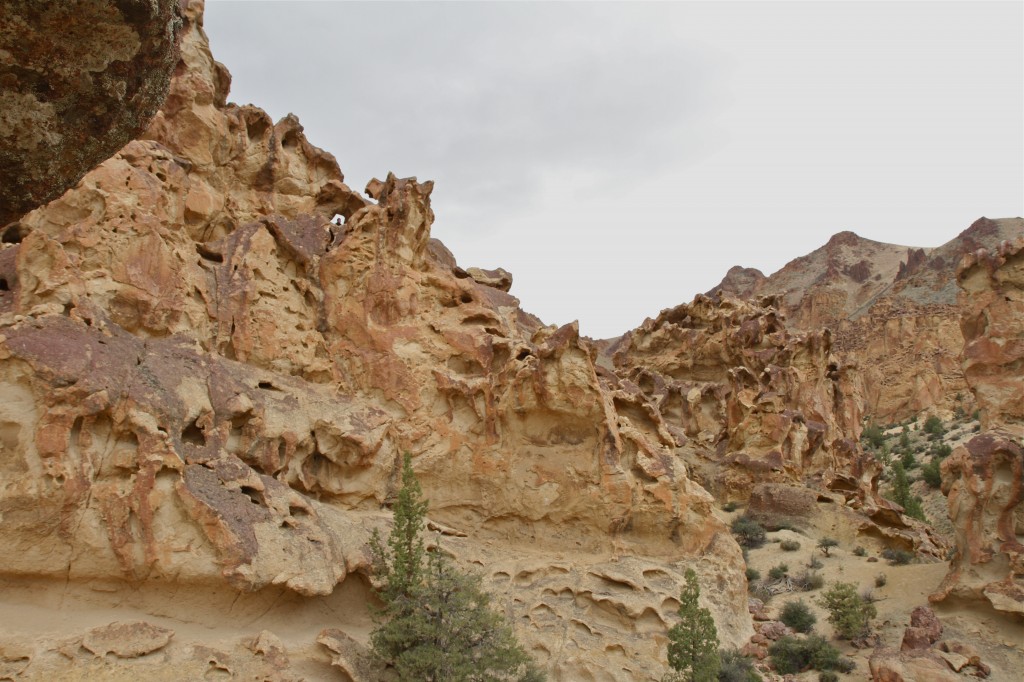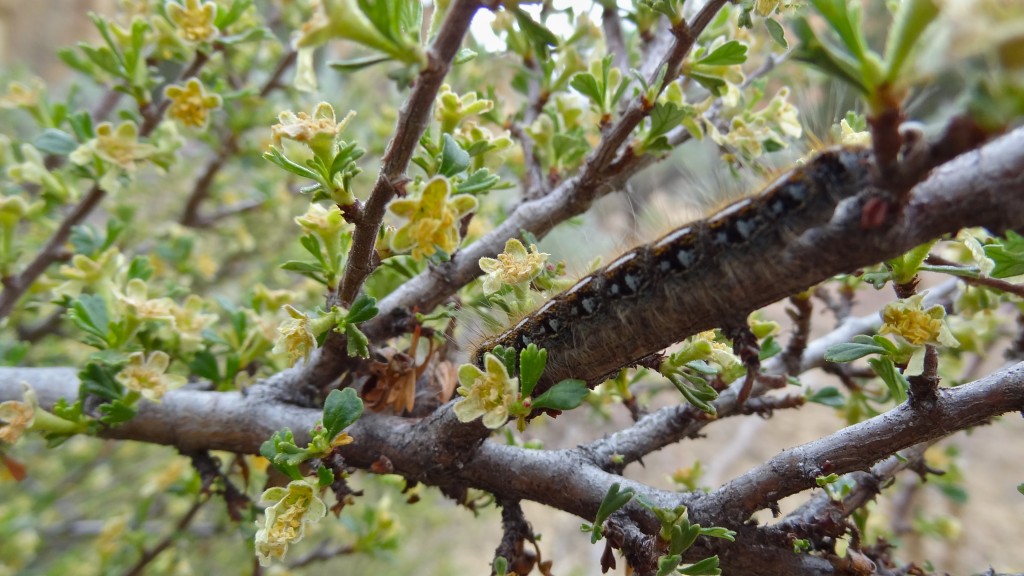 This was Memorial Day weekend, 2012, and only the first stop of an adventurous weekend. We had departed the rain soaked Treasure Valley, loaded down with camping gear and plenty of gadgetry to document the trip adequately. It did not take long before we were entering Oregon, and thankfully leaving the air borne moisture behind us. Leslie Gulch was indeed an awe inspiring sight, with its many twisting and snaking canyons that spread out in every direction. Amazingly we were only one of two cars parked at the trailhead, since most of the crowds were fighting for their bit of shoreline on the Owyhee reservoir a few miles away. We had the canyons to ourselves.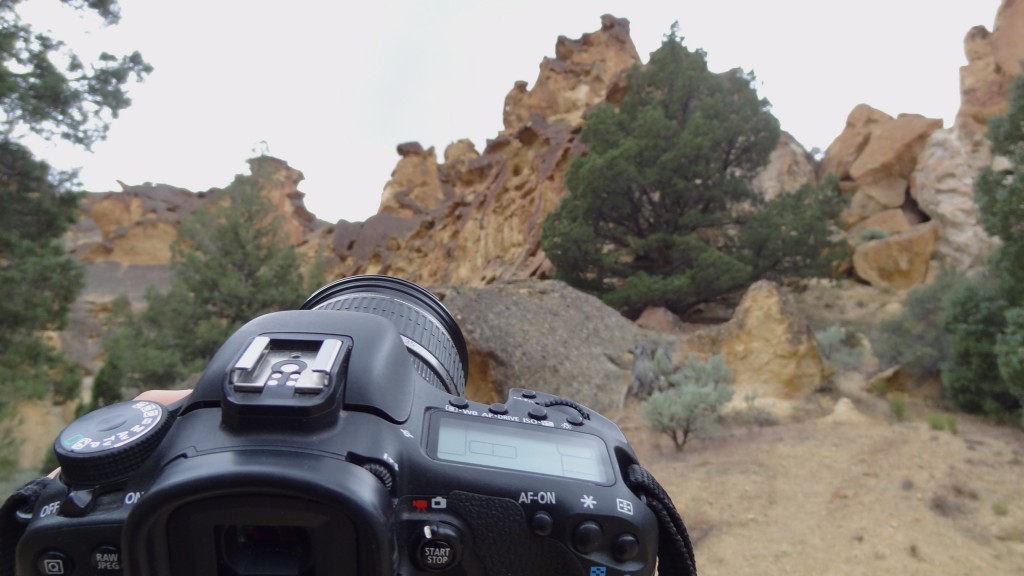 We were composed of Brandon, and myself. A small crew, so we were able to stay mobile and cover lots of ground. We started off by passing a large amount of poison ivy that seemed to reach into the trail with long fingers, trying eagerly to catch an unknowing passerby with its painful oil. Although a trail was well established in the bottom, we quickly departed from it, preferring to take the adventurous route up and around the caves and cliffs that ranged in size and shape, creating some great challenges. The landscape was so foreign from anything I had seen before, and yet the ruggedness had such a beauty that was unique and awe inspiring. It was so difficult to capture the essence of the place through pictures, but that did not stop us from trying.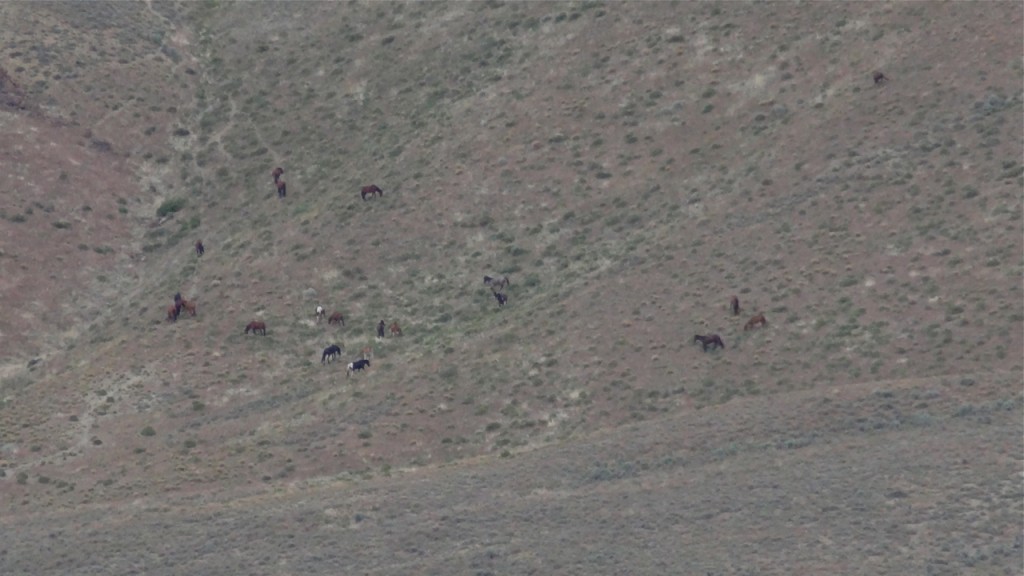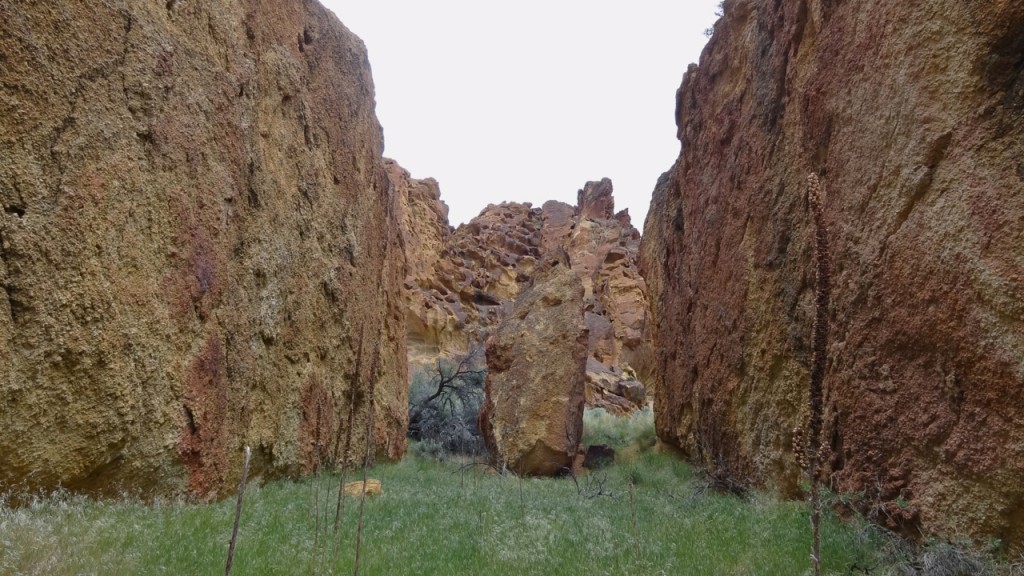 Our feet, and hands took us through caverns, gulleys, and up rock faces. Eventually we crested the summit of the ridge we were following, and the view made you pause and breath deeply. It was quite an accomplishment, and my five fingers took me the whole way. It was the first time hiking such a distance in them, about 7 miles round trip, and they not only stood up to the rough terrain, but they also gave me a close grip upon the rocks and allowed me to scramble with ease. This type of climbing is very enjoyable, and can be done at a quick speed, as long as you have a good balance.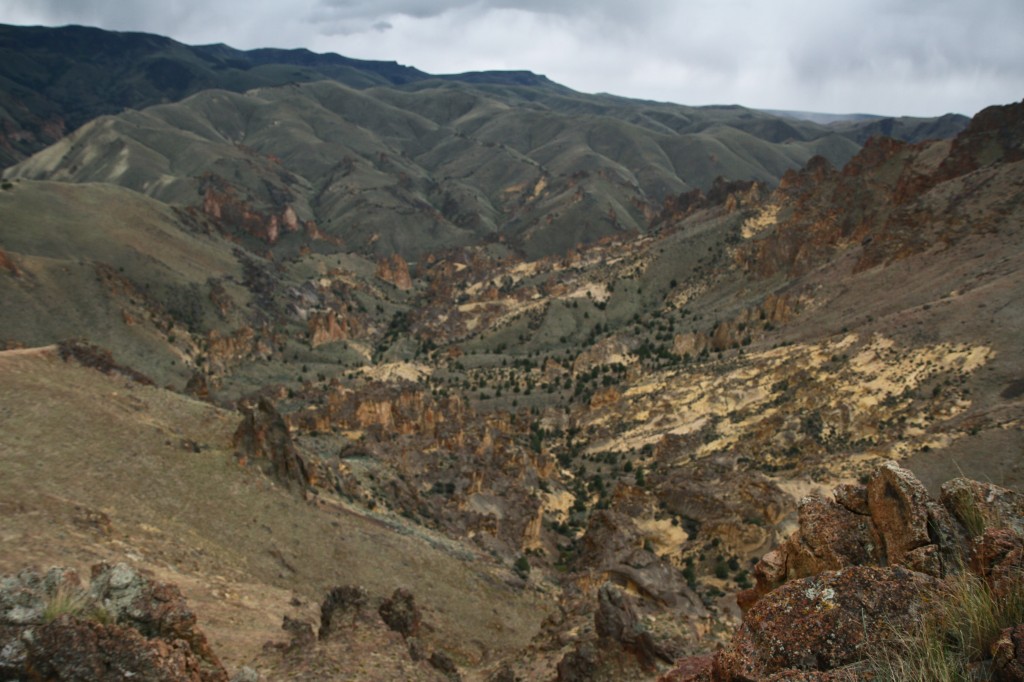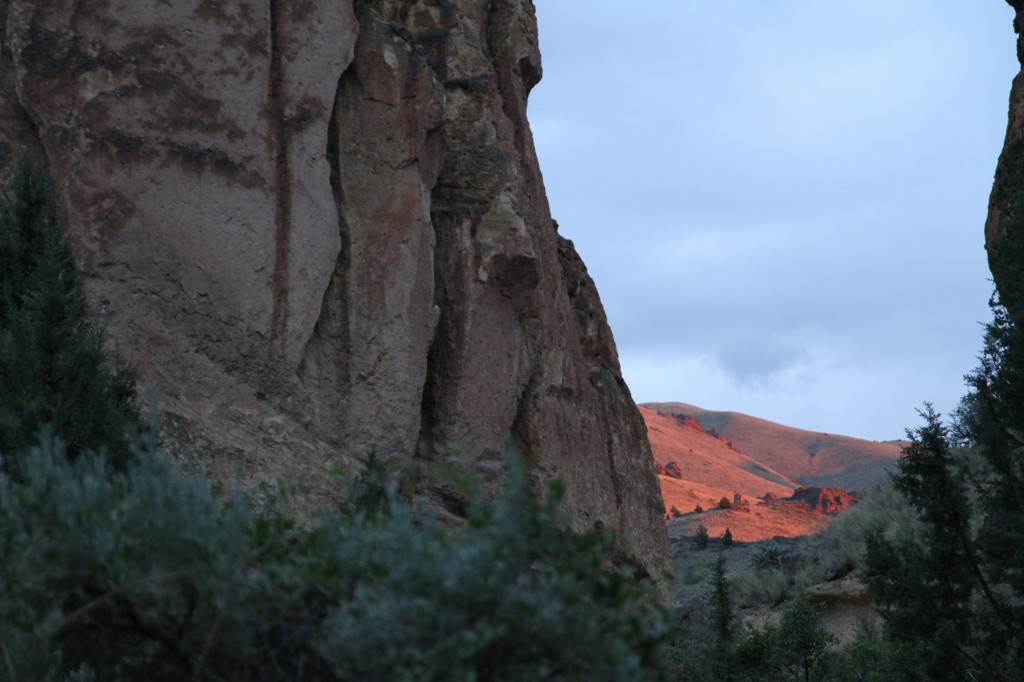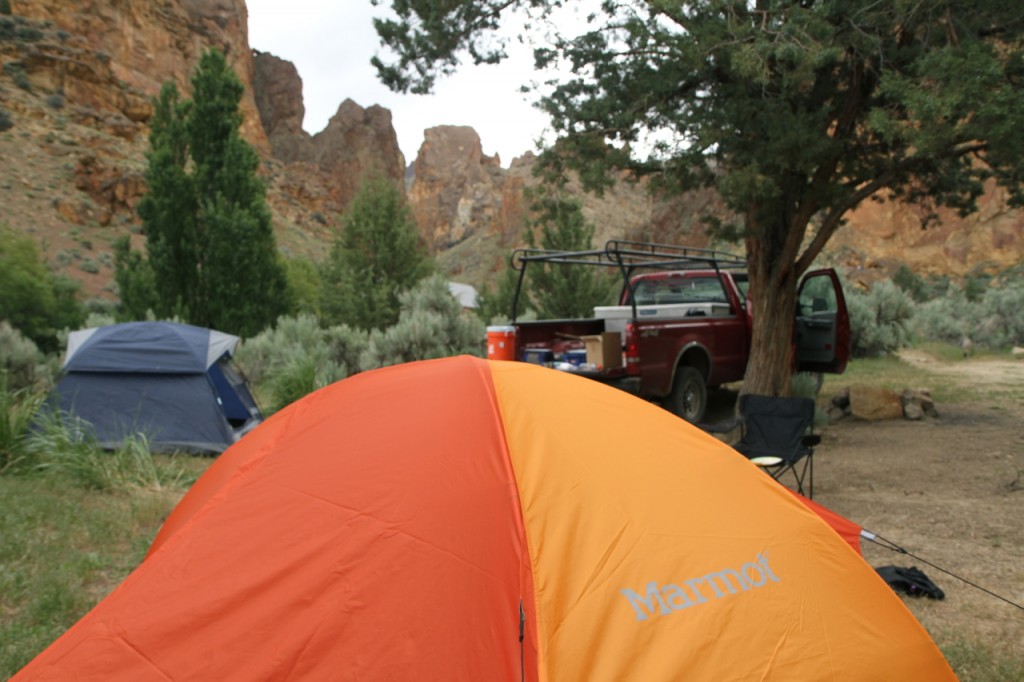 Wildlife was encountered, in the form of Rabbits and Osprey on a small scale. But what was really cool was the herd of wild horses. I had read about them, but never got to see them first hand. They were several miles away, but thanks to technology, we were able to get close up pictures, as though they were near by. We ended the day back at the truck, where we drove to a campsite and cooked a grand old meal. We slept hard, and awoke to a gorgeous day. Everything was packed, and we were headed to our second location. But then we got a flat tire. Which would not be a big deal, just one slight problem. What was supposed to be stored in the glove box was this small key that releases the spare tire. But it was nowhere to be found.