Jun 10
1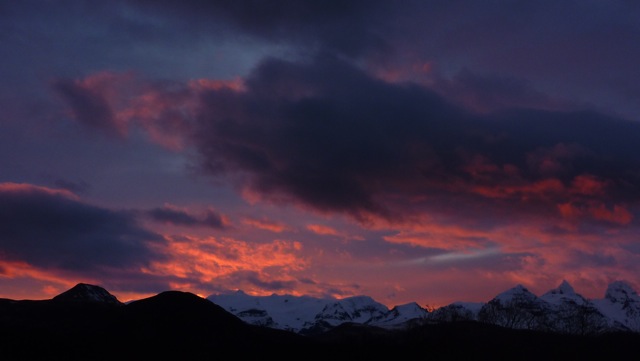 The feeling of finally stretching the tight muscles that had formed from four hours inside the confined space of the plane was one of mild euphoria, but it was nothing compared to the feeling of being back at the bear camp, heading out to pursue giants. And by giants I mean brown bears. There is something exciting and heart pounding about seeing one of those big bruins, even from miles away, and then deciding to go after him, knowing full well that he could remove your whole face in one quick swipe. So I guess I was ready for some adventure, and after last season's big bear, I was in search of another monster. It was a spring season, which typically produced some massive bears, due to the long hours to hunt, and the big boars are usually out of their dens earlier than the sows and cubs.
My first client was Terry, who had never been to Alaska hunting before, and it was my privilege to be the one insuring that he went home successful. The first few days of the hunt proved to be slow, and we only saw a couple bears. Not the best way to start a hunt, but that's the way it goes. We did have some pretty nice weather though, and that made up for the lack of bears a little. You never know when the wind or even snow will fly with both the Bering sea and the Pacific fighting with each other, with us in the middle. So we would take every nice day we can get. The third day we decided to check out the side valley, which had provided a great resource of bears last year, and it looked promising. We did not see any bears all day though, which made it tough. So we were just starting to head back to camp, when I decided to look up on the hill one more time, and sure enough, there was a bear, feeding on some grass on the south facing slope.
It was difficult at first to see just how big he really was, but by looking at the alders being dwarfed by him, I reasoned that he was worth a stalk, so Stalk we did. The hiking seems to go by faster when you are in pursuit of a big bear, but that does not mean that it is not hard. It was a long mile to cover to just get close enough. By the time we got there, the bear had been feeding, and we had thought that he had left the area, but once I got my spotting scope out and tracked him down, he was sleeping, in a slight depression, which gave us the much needed time required to finish the stalk. As we worked our way up the steep hill, it reminded me of sheep hunting, except there was a slight lack of stable boots that are usually present on a sheep hunt. And we were crawling though brush, which also never happens on a sheep hunt. We had no way of knowing where the bear was, but rather just went off of instinct. I had just cleared the brush, and I glanced over and saw the looming shape of a bear to the right of us, just walking through the brush back up hill. Terry was just making his way over to me, and the bear must have heard us because he was being very cautious and glancing our way. As soon as the shooting sticks were in place, we had just enough time to grab ear plugs and get a good rest. Seconds later the bear stepped out from the brush, 90 yards away. I said "shoot" and bear dropped, but then started down the hill. My gun roared and Terrys again. The black ball of fur quit stirring, and our cheers rose into the air.
As we walked towards the enormous animal that lay in the brush, I could not contain my excitement. It all happened so quickly, and made our hearts race, but then it was over. I did not realize the bear was so big, but when we lifted the paws, or at least tried to, we immediately realized the trophy quality, and the sheer mass of bear. It was incredible, a giant for sure. We were a quarter mile from our packs, and it was right at sundown, so darkness was rapidly approaching. So we got the bear all set up, which was not much, because with a bear that big, you don't do much moving around. He must have weighed around a thousand pounds. So we headed down the hill, gathered our packs, and departed three miles back to camp. We would take care of the hard work and pictures the next day. It was so nice to finally make it to our tent and cot, after stumbling through the dark. We were worn out from the long day and the tough stalk, and we got some much needed rest.
We woke up quite late, and had a good breakfast, and then headed back to the bear. The evenings were cold, and bears don't put off too much scent to attract other predators, especially up on a hill, so it was no problem to take care of the bear the next day.  It took quite some time to get all the pictures and videos done, but the bear was so big, we needed many pictures from all sides to capture his massive size. It decided to snow and sleet off and on through out the whole process, so we had to alternate between rain jacket and fleece. thankfully we had both of us to work on skinning of the bear, but it still took two whole hours, which was nearly twice as long as it usually takes for an average bear. But this bear was above average, and although I was not excited to be having to pack it out, it was a labor of love. I know Terry was very pleased with the big bear, and we just continued to re-live the stalk and the shots of the previous day, and it was a great feeling to have success only a few days into the hunt.
Once we arrived back at the camp, I set to fleshing and turning the hide on the face and head. It is a process of splitting critical areas of the face, such as the eyes, lips, ears and nose so they do not get rotten. It's a preparation process for the taxidermist, that starts with the fleshing, then leads to salting the hide, to remove all moisture, and then sent to a tanner to be preserved for mounting into a full mount or a rug. This process takes some time and a detailed eye, but it went well, and once it was done, we set to measuring the hide. As soon as I set the ten foot tape measure from paw to paw, I could not believe when it did not even reach the end of the wrist. it was over eleven feet from claw tip to claw tip, and it was 9 ft 6″ from nose to tail, so squared, it ended up being 10'3″, which when I found that out my jaw nearly slammed the tundra! I could not believe that we had a bear that was over 10 feet! And the skull measured over 28 inches, which is the width and the length added together. The skull size is what they go off of for a Record book bear, and 28 is the minimum, so that makes it a Boone and Crockett Record book  bear. But you know what, even if it wasn't, the experience and just how big the bear was, was enough for me, and the score is just a plus. I am one to much rather have a great experience than just a big animal, and we had both.
This was only the first hunt, with two more to go. A Father and son from Mexico, which kept the excitement going. Head to Part 2 for the rest of the story.