Jun 09
4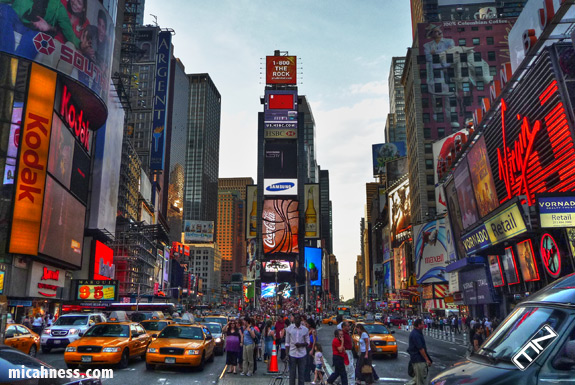 New York City. It is a very popular tourist attraction, and sight seeing destination for many people, but why? Is it the twelve million people that swarm the city everyday? Is it the towering sky scrapers that are a testament to mans ability to engineer and build? Is it the hundreds of clothing stores, or big name brands that litter every street corner? Is it the history that tells of dreams made and lost, and lives changed? Is it the culture, and foreign experiences that so many people have brought to share and influence? What is it? Well, I would say that it depends on the person going, and what they wish to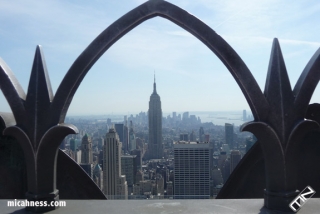 make of it. For some, it may be all of these things and more, but for others it is none of these. New York City is an amazing place that allows one to experience a huge variety, in one place, and even for those who live in the city, or commute from the surrounding regions, it is continually growing and changing all around them, but it can just become common place to live in such a huge tourist place.
I was privileged to have an opportunity to spend five days in the Big Apple, and really enjoyed the time, but also realized a few things about it.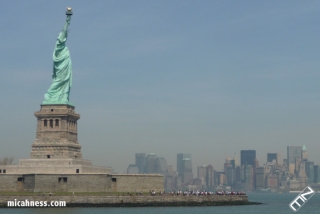 First – It would be extremely difficult for me to abide in a place such as that for a long period of time. Although don't get me wrong, I enjoy the city, and the hustle and bustle of business and busyness. But there is a strong desire inside of myself to get out, and away from it all, and go climb a mountain, or breathe fresh clean air. I was surprised, however, that the air in the city was not as dirty and bad as I had expected, but i guess it is just the common misconception of the City, to always be dirty and unclean, but it was in pretty good shape.
Second – How much things become common place when around them so much, and how you hardly get to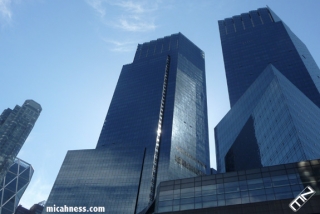 slow down and realize the things you have around you, when you see them every day. Living in
Alaska
I find this very true as well. It is also a big tourist destination, but living there and spending a lot of time there has caused me to become used to all that majesty and amazing sights that there are, and I tend to get used to seeing all the mountains and rivers and take for granted what is all around. So when I was in New York, at first I was looking up at all the tall buildings that were all around me, and got lost in the hugeness of everything, but by the time I was Leaving, I found myself getting used the hustle and bustle, and the greats sights. Not that I ever actually got used to all of the people, it was almost suffocating.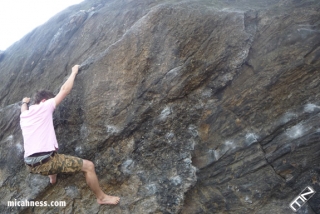 Third – You can find adventure anywhere, even in a big city. Although the big touristy attractions were great, I actually enjoyed the adventure of finding the small, hardly noticed things and exploring rather than the typical locations. One of my highlights from the trip was bouldering, i.e. rock climbing with out a rope. Met some really cool people, and got to borrow some chalk and crash pads. My Sister was gracious enough to take some pictures and video of me ascending the rock slab. There were some decent intermediate routes, but i had not packed my climbing shoes, so my feet had to endure the brunt of the pain, but it was well worth it. Through the people there, I found that there were several rock gyms in the city, and that even in the midst of so many people, there were some little known treasures to be discovered to satisfy even the outdoor adventurers.
It was these things that made the trip interesting, and kept it different at every turn. If it was not for my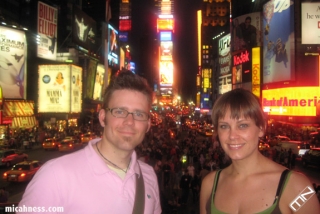 sister living nearby to the city, I do not know that I would have made the trip. But now that I have been there, I can look and say that it was worth while. The time went by very quickly, and by the end we were both pretty tired from all of the many miles that were trekked. Although we had purchased bus passes, and train passes, we actually rarely used them, and actually spent most of our time walking. My sister, Naomi, was able to get a four day weekend off of work, so we were able to spend the entire time together. Her knowledge of the City and how to get around was a huge help, and I was very grateful to have her with me. All in all it was a great trip, and It was alot of fun, and I learned alot from the experience. More pictures can be viewed on flickr in my
photostream
. The sights, the sounds, the people, the various cultures that seem to change on every street corner, created a unique and exilerating experience. Look for the Video coming soon that give you a look into my point of view of New York.
The principles in this post can be applied to many different locations and trips. So next time you are traveling, don't just go down the tourist path, try the adventurous one instead.