Apr 11
11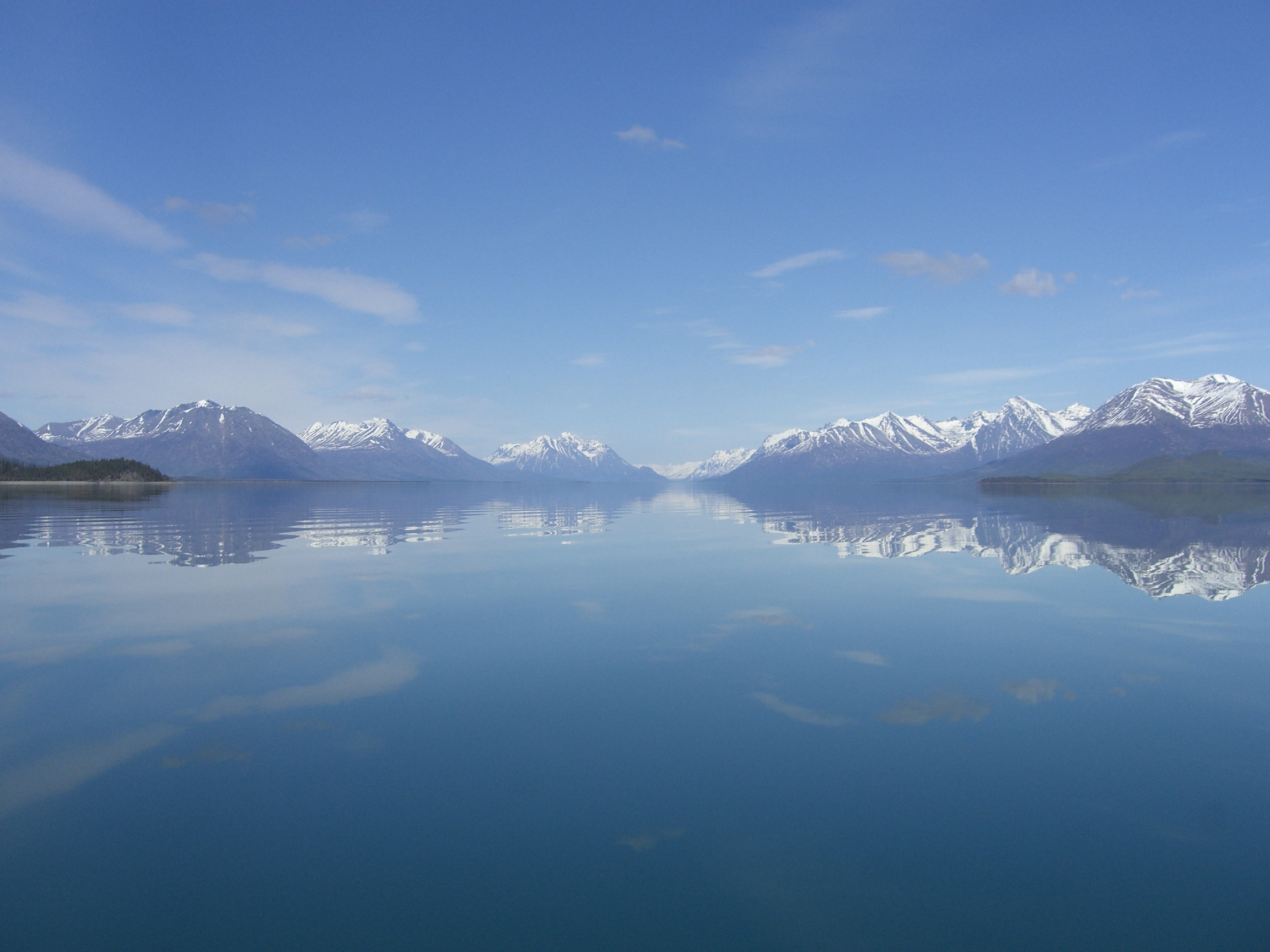 Imagine if you will, a remote location, in the middle of the Alaskan Wilderness. Removed from the hustle and bustle of the city, with huge glaciers and towering mountains. 150 miles separate it from Anchorage. No roads in, no roads out. In this place, you find a small town.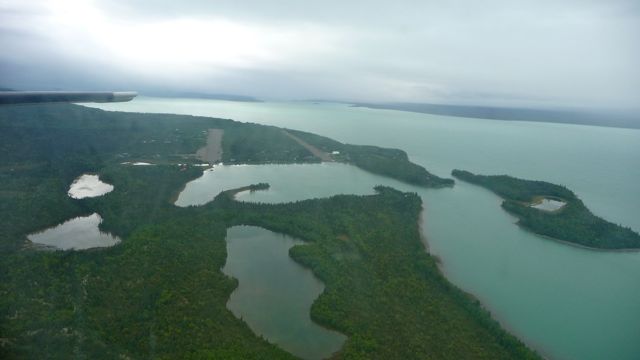 But then you go even further, across the lake 4 miles to a small bay, with the population ranging from 0-25 seasonally. This is where our lodge is situated, and it's also in a part of Alaska called "The Bush". Now this term and scenario is not uncommon, and in fact a large portion of Alaska has no road access at all. Although it is common place in Alaska to be "off the grid", some people do not understand what that means. So in this post I am seeking to make that clear.
When it comes to travel, many people in the US have it easy. If you desire to go somewhere, you can hop in your car and go. If you need something from the store, you can walk, drive, or bike down and purchase the item that you need. Along with the incredible number of cafe's, diners and fast food restaurants, food and almost anything can be obtained fairly quickly. It is easy to take for granted all of the things we have and how easy it is to obtain such comforts and delicacies.
Our lodge is located in The Lake Clark National Park and Preserve, with the only mode of transportation in or out by plane or boat. Although, this location that I have made my home is neither one of the previously mentioned village or cabin scenarios, it is a happy medium between the two. The nearest town to our lodge is Port Alsworth. Founded by Babe Alsworth, a missionary bush-pilot, and his family, Port Alsworth has a population of about 170, which varies based on the season. It is the home base for several businesses, including rural flight services, Lake Clark Air, and Lake and Pen Air, along with several different hunting and fishing lodges. The community is very tight knit, where everyone knows everyone, and has a special atmosphere about it that is hard to match. All that being said, there are many large city amenities missing in the community. Such as, a cafe, grocery store or clinic/hospital. Although it does have a strong church, and plenty of people to lend a helping hand when needed, many of the typical town fancies are non-existent.
So, you may ask, how does everyone survive in such a place with difficult access, and no local store? Well the answer is simple, planes. Planes are the mainstay of Alaska, and allow for transportation that would otherwise be impossible. Although the water system does allow for limited barge and boat access, it is a long process that adds much difficulty, unless extremely heavy machinery requires it. The planes that access the area come in all shapes and sizes. From a two-seater Supercub, to a four engine  DC-6 cargo and fuel plane. At one time they were even able to land a C-130 Hercules on the one mile long gravel runway, but certain restrictions made it impossible to continue. Standing on the end of that runway and watching that huge plane take off and land, truly makes your heart skip a few beats. The planes that fly into Port Alsworth typically originate from Anchorage, or Kenai, where they load up on passengers and freight, not necessarily in that order, and haul their loads back and forth, many times a day. The trips average about an hour, depending on the route and plane, and offers breathtaking views on good weather days, which in Alaska, tend to come and go quickly. The planes offer connectivity to the outside world, and also allow everything from building supplies, tools and boats, to bags of groceries, mail, and dog food, to be transported to the remote residents. It is the air taxi or moving van, to carry what you need, but it all comes at a hefty price tag.
In order to build a cabin or lodge out in Lake Clark, such as what we began to do back in 2007, takes a lot of planning, and a lot of transportation. The typical process looks something like this.
Items are purchased in Anchorage, ordered from Seattle, or just rounded up and packaged for shipping
Then these items are loaded into one of the many cargo planes, big or small.
Next the plane transports the cargo to the destination, either over the mountains or through the pass, depending on the weather.
Once the plane arrives in Port Alsworth, it is unloaded either by hand or heavy machinery, and stacked for sorting and temporary storage.
It is at this stage that every item must be transported across the lake, either on the ice in the winter time, or by barge or boat in the summer time.
Once the equipment or supplies has reached the other side of the lake, weather permitting, then it is unloaded by hand into a 4 wheeler for distribution. No heavy machinery exists on that side of the lake to haul big pieces of lumber or metal, only manual labor.
It is by this process that we built our lodge, from the ground up. Cleared the ground, poured the footings, and built the house, and every piece, small or big had to follow that entire process to arrive on the site. So when you find out you forgot an important piece of equipment or part, it can take days, or even weeks, to get the item you were needing. You get really good at making do with what you have. Thankfully we have the strong community all around us, on both sides of the lake, that help us out whenever we need it.
Not only can you not go down to the store and buy what you want, you also have to produce your own electricity. Although Port Alsworth has a community electric coop, it is still all run on generators. That is what we have at our lodge, a generator system, along with a battery bank system for non generator power. Many other alternative resources have also been considered as a replacements, including solar power, Wind, and hydro power.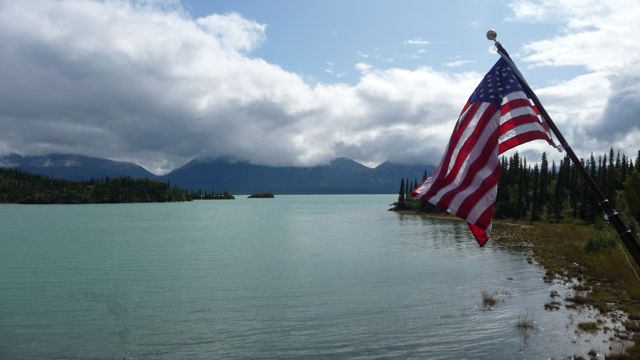 These extra processes required to maintain a fairly modern wilderness experience are costly, but they add enjoyment for those that seek a less extreme take on living in the remote areas. However, nothing is easy when it comes to living in the Bush, but seeing the rewards of being off the grid are huge. Self dependence is not for everyone, but I am privileged to be a part of it.