Jun 10
11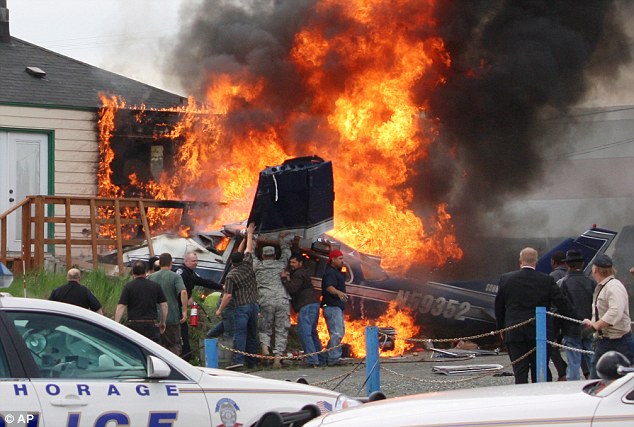 This past week there was a terrible accident that took place in Anchorage, and unfortunately the people that were on board the plane were close friends, and it is a sad story that I am about to share, but it is one of hope, and a call for prayer for this family in need.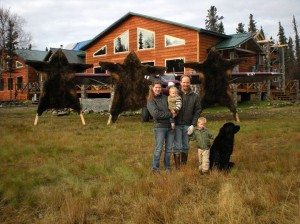 It was Tuesday evening and we were just sitting down to an amazing dinner prepared by Tabitha, when Joe Billings, one of the guides that works for Preston Cavner, came into the entry way, with a serious look on his face, and he told me to come now. I did not know what to think, but as soon as I got out the door, he told me it was a plane crash, and that it was Preston's Plane. I could not believe it, and took off on a run toward the lodge next door. So many thoughts raced through my mind, all of the what ifs, but I had to put those to the back of my mind. I got over there, and immediately I knew it could not be good, everyone was on the verge of tears, but they did not know much, only that Preston's plane had crashed in Anchorage, and then Joe told me the thing I was dreading. He said one of the Boys were dead. My heart sank so low I could not speak. Preston had flown into Anchorage the day before, to restock supplies, and decided to take the family along for a day in the big city, which consisted of himself, his wife Stacie, and his two boys, Hudson and Myles. They were also picking up a young girl from Texas that was going to be a nanny for the family out here in Lake Clark. They were over due, since they were supposed to have already left Anchorage. But then a police officer had called, and was looking for family information, but Joe could not give him much so he came and got me.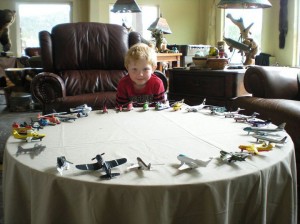 I had to grab a-hold of myself, knowing that I had to do what I could, so I got on Stacie's Computer, and started looking up family contacts. I had a couple of the family names and numbers written down, when the police officer called back. He began to ask several questions, about the family, asked for the contact info for the family members. He said the family was in critical condition, and at the hospital, but then he told me the news that I had been dreading. Myles was dead. As soon as those words left his mouth I could not hold it back any longer, and the tears began to flow. He was only 4 years old, in the prime of childhood. It has been several days now, and still it is hard for me to recount the tragic moment. He would not tell us much other information, except that the rest of the family was in critical condition and mostly had injuries from burns. I had to hang up, and could hardly speak. I was just barely able to get out the information to the crew at the lodge, but everyone over at my house still did not know. A few people called in, and I hardly remember who they were, but I did what I could to relay the information, through waves of tears and sadness. The tears were not only for Myles, but also for the whole family who were unconscious, and mostly unaware of their loss, but were in such bad shape.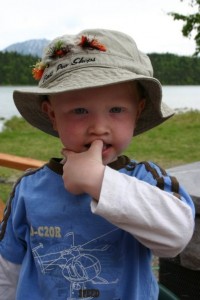 I decided I needed to tell everyone at our house, so I walked over, trying to see through the tears. As soon as I came to the door they knew something was wrong. It was so hard to say the words, that Myles was gone, and all of us felt the pain and wept. I praise God that I have not been in this type of situation many times, but since that is the case, I did not really know what to do or say at a time like that, so we just held each other. We then returned to the lodge, and prayed together. The phone began to ring constantly, with people wanting to know what had happened, and also reporters looking for a story. It all just blurred together in sadness and confusion. But there was something that stood out from all the mess, was when I had to call the family to inform them of the tragedy that had occurred. That was truly the hardest thing I have ever had to do, to tell someone, one of their grand child had passed away. So much liquid was shed from everyone's eyes that evening, it was hard to talk at all. We were finally able to find out some information between news reports, and friends who had made it to the airport in Anchorage.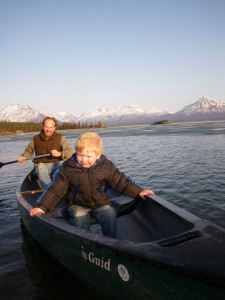 So this is most of what we know that happened. Preston was flying his Cessna 206, with his wife Stacie, his two sons, Hudson and Myles, and a young lady from Texas, and had taken off from Merrill Field in Anchorage Alaska, shortly after 5pm. The reports say that he only got about 14 ft. into the air, and started coming down towards busy downtown. The plane was nose up, and coming down quickly. It clipped the top of an apartment building, and then crashed into a vacant building next to a used car lot. The plane was almost immediately on fire, and almost as quickly people came racing over to help with the rescue of the passengers inside. Many people came and lifted the wing of the plane to allow others to help those inside. They were able to get 4 of the passengers to safety, but Myles, the oldest son, was not able to be rescued in time. However the fatality would have been much worse if it wasn't for the good Samaritans that came to the rescue. A huge thank you is in order for those people who risked their lives to save those in danger. Visit the Anchorage Daily News for the full story with pictures from the accident and the rescue.
All of the information from the crash continued to pour in on the news stations, websites, and people calling in. It was so overwhelming and it was almost a relief to go to sleep that night, but it would be a lie to say that it was a comfortable nights rest. All of us were so physically and mentally exhausted, from worry and tears. Over the night the family was flown to Legacy Emanuel Medical Center in Portland, and Rachel, the young girl, was flown to Seattle. The extent of their injuries required specific treatment from burn patient specialists, with burns deeper than 3rd degree. It took a few days to get a full prognosis of their injuries, and you can see the current status of the family on the website from the hospital, which requires a registration, but it will then send email updates whenever they are available. Also some close friends of the family started a Facebook Page for the family, called "Praying for the Cavner Family", and there is also a facebook page for Rachel. It is so awesome to see all of the people from all over the country coming together with prayer and support. It is so encouraging. Many people in Portland have offered help to the family, who are staying in Portland. If anyone is interested in helping financially they donate at the Preston and Stacie Fund. And if you would like to donate to Rachel's expenses, here is a message with information, "Any individuals/families who so desire to assist with helping off-set the extraordinary expenses related to Rachel's plane accident can make their checks payable to "Grace Church of Kingwood" and in the Memo Section write "Rachel Zientek Family Care . Any and/all (100%)of such designated funds will be used for the sole benefit of helping pay direct "Out-of-Pocket" expenses for Rachel. These donations are unfortunately not tax deductible." If you wish to make a donation, you can mail it directly to: Dave Kinison 3326 Three Pines Kingwood, TX 77339.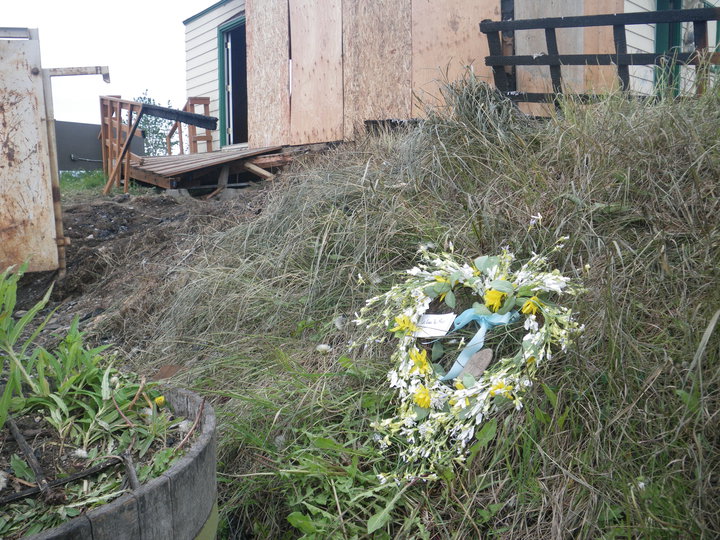 Right now time and healing will tell how this will end, but it will be a long process, and there will be many months required for a full recovery, but I believe in a big God, and I know He can bring healing. We are praying for complete healing for the Cavner Family, and for Rachel. The extended family also needs support during this hard time, so please pray when ever you think about it. We are all helping and hoping that they will pull out of this, but especially with a death involved, there is not just physical, but also spiritual and emotional healing required to recover from an event such as this. I did not write this to ask for sympathy in this time of crisis, but rather to offer hope, and to inform those that would like to know. There are a lot things coming up now that can further complicate the situation, but we are still depending on God for strength through it all. His will be done.