Mar 12
4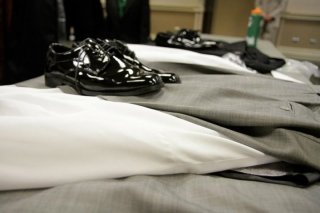 Weddings are a big deal, so big that it is a huge industry for many people. From Photographers to Caterers, from DJ's to Florists, there are many companies that have a primary target of people getting married. When you have a target market that is constantly in need of your services, it can lead to trade shows for that very thing, which is what the Wedding Party Show is all about.
I found out about the event last year, after my brother, Josiah Ness, was asked to be a model for the fashion show portion. I offered to take pictures, and put our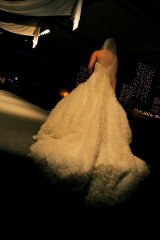 Canon 7D to good use. The pictures can be viewed here.  The event lasts two days in January each year and hosts companies from around Idaho to display their services that aid in the accomplishment of a successful wedding day.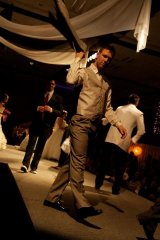 It is a difficult process to get a spot in the show, due to the voting process that takes place to grant access to the vendors. This makes it difficult for businesses to get in to display, but ensures that those that are represented will be tried and true.
This year, Josiah was asked to model again, but was able to get my sister Naomi and I signed up to walk the runway as well. The owner of TMTV talent, Tina, got a hold of us, and arranged the details for the event. We got fitted for our outfits from various local Tuxedo shops and Wedding Gown stores, and when the weekend arrived I was nervous. But everything came together well and we all had a great time, getting to display some fancy threads. Since I was not behind the camera this year, we had a friend of ours take photos of the event.
Although this was definitely out of my comfort zone, especially for an Alaskan Guide, but it was still fun to do an event such as this with family and friends, and try something new.